The only good thing to come out of insomnia is finding out about flash sales before the rest of the country wakes up.
Click HERE to access the Kate Spade flash sale site - shipping is a flat $5 with all sales final. Don't forget to use ebates for a 3.5% rebate.
With a serious soft-spot for whimsical prints and an even major love for the city I now call home, I couldn't help pull the trigger on the latest version of the Lillith Skirt: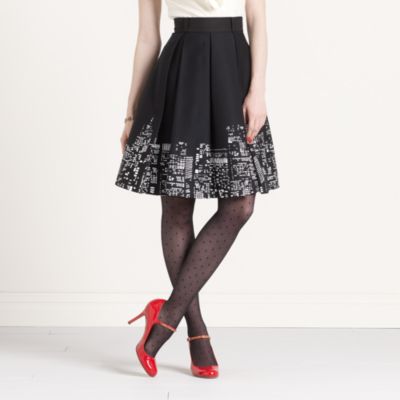 Now all I need to do is get some sleep tonight - happy shopping!